Police Update
April 2018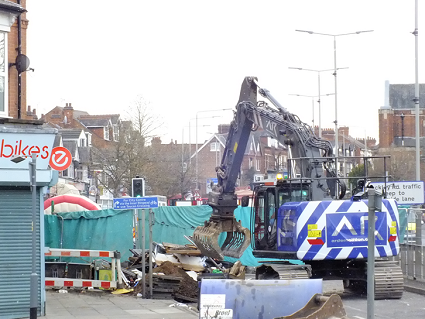 The police have handed over the explosion site on Hinckley Road to the Leicester city council who are in the process of making the area safe along with utility companies. We cannot thank the local community enough for pulling together and supporting the family's involved and emergency services during this difficult time.
The force has suffered a rise in theft of motor vehicles. Electronic devices are being used to trick newer vehicles into thinking the real key is present. Please take necessary steps to protect your vehicle with steering locks and alarms.
Shops burglaries are on the rise along the Narborough road corridor again. Entry is being forced by smashing the front windows with cash tills and charity boxes being targeted. Shop owners are urged to look out for each other, install good quality CCTV, bank cash and hide charity boxes out of view.
Westcotes has suffered a rise in burglary dwellings with the majority of properties being left insecure. Please lock your doors and close windows. Do not give these opportunist burglars an easy ride. Challenge your neighbours to do the same to prevent you becoming a victim of crime.
Officers have worked tirelessly with partners and a landlord to evict troublesome occupants causing anti-social behaviour from a property on Westcotes Drive. This property is now unoccupied and citexed. We will continue to patrol this location and are already receiving positive feedback from the community.
Finally, police officers have now been issued with spit guards. The message is clear. If you spit at an officer, you will wear a spit guard. This has been publicised recently and more information can be found on the police website including a video showing the guard being fitted.
Please feel free to stop and talk to any of our officers about what matters to you. Not all issues are a police matter but we will do our best to address your concerns or point you in the right direction.
Sgt 256 Chris Schofield